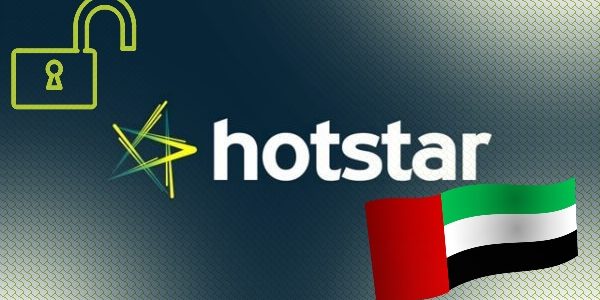 There is a huge diaspora of Indian people living in Dubai and other parts of the United Arab Emirates. Almost 4 million on Indian people live and work now in the UAE. Sure, many of them are searching for some secure solution to watch Hotstar in UAE. There are several ways to do this. Some people use VPN for Hotstar outside India. But there is a much better and cheaper option to watch Hotstar in UAE Dubai and other countries. And we are talking about Smart DNS for Hotstar.
5 steps to unblock Hotstar from UAE
2. Get your account.
3. Receive all the instructions to your email.
4. Setup Smart DNS on your device. In case you decided to use a VPN — make a VPN connection.
5. Use Hotstar from UAE with no issues.
Using Smart DNS to watch Hotstar or Star Sports from UAE is safe and super easy.

How to Unblock Hotstar streaming in UAE
Many people heard about VPN for changing IP, but not many know about SMART DNS. This is a service, that helps to change your IP address and so you can easily access Hotstar, Star Sports and other blocked content from the UAE, Saudi Arabia, Oman, Pakistan, USA, Canada, Australia and any other country.
GET YOUR AEROSHIELD SMART DNS FREE TRIAL.
Most popular queries regarding Hotstar in Dubai UAE
We regularly get such inquiries from our guests:
Can I watch Hotstar in UAE?
How to stream Hotstar in UAE Dubai?
Is Hotstar accessible in the UAE?
How to use Hotstar in Dubai?
Why Hotstar blocked in the UAE
How to get to Hotstar from the UAE?
So to watch Hotstar outside India you can use simple Smart DNS service.
Smart DNS helps to change your IP address virtually and so you can access your favorite Hotstar videos from UAE, Pakistan, Oman, Qatar, Canada, USA, Australia or any other country outside India.
Aeroshield Smart DNS also works for Star Sports outside India.
You can setup Smart DNS directly on your TV or smart phone.
GET YOUR SMART DNS FREE TRIAL right now and enjoy your favorite videos.
Staying at home is highly important now during the quarantine.
So, please stay at home!
Watch Hotstar in UAE without any limits
With Aeroshield Smart DNS you can watch the following channels:
Entertainment (10)¹
Hindi(3)
Star Plus
Star Bharat
Star Utsav
Bengali(1)
Star Jalsha
Marathi(1)
Star Pravah
Tamil(1)
Star Vijay
Telugu(1)
Star MAA
Kannada (1)
Star Suvarna
Malayalam(2)
Asianet
Asianet Plus
Movies(1)
Telugu
Maa Gold
Sports(5)¹
Star Sports 1
Star Sports 2
Star Sports 1 Hindi
Star Sports Select 1 HD
Star Sports Select 2 HD
News(20)²
Hindi(5)
ABP News
Aaj Tak
News Nation
Tezz
Delhi Aaj Tak
English(7)
Bloomberg Quint
BTV I
Fox News
Sky News
Republic TV
India Today
Fox Business
Bengali(1)
ABP Ananda
Marathi(1)
ABP Majha
Gujarati(1)
ABP Asmita
Malayalam(2)
Asianet News
Matharbhumi News
Telugu(1)
Tv9 Telugu
Tamil (1)
Polimer News
Kannada(1)
TV9 Kannada
Total:- 35
Note:-¹ Available for jio & airtel subscribers
²Available for all subscribers
Many people report about some problems with Hotstar in UAE