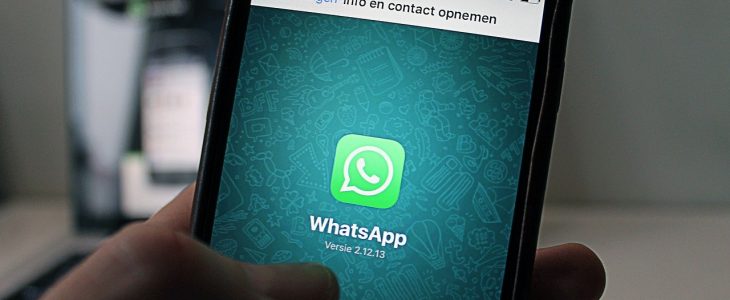 Whatsapp is one of the most popular apps today used by millions of people. Whatsapp calling is useful feature loved by millions. Unfortunately, sometimes Whatsapp call can be blocked in Turkey, like it is blocked in UAE, Egypt and other countries. In such cases, you can use a VPN to enable Whatsapp in Turkey.
3 Easy Steps to Use Whatsapp calls in Turkey
1. Get your secure Aeroshield account for anonymous connection. You will also receive all the instrucitons how to setup a secure connection.

2. Hide your IP address with invisible and 100% secure Aeroshield Service.

We particularly recommend it. Get Free Trial!

3. Connect and use Whatsapp voice and video calls in Turkey without any problems.
WhatsApp Calling is a feature of the WhatsApp messaging app that allows users to make voice and video calls over the internet. Here's how it works:
Internet Connection: WhatsApp Calling relies on an internet connection, either through Wi-Fi or mobile data. Make sure you have a stable internet connection for a clear call.
WhatsApp Account: To use WhatsApp Calling, you need to have a WhatsApp account. This means you must have the WhatsApp app installed on your smartphone and be registered with a valid phone number.
Contacts: You can make calls to your WhatsApp contacts who also have the app installed and are connected to the internet. Your contact list will show an indicator if a contact is available for a voice or video call.
Voice Calls: To make a voice call, open a chat with the contact you want to call, tap the phone icon, and the call will be initiated.
Video Calls: To make a video call, open a chat with the contact, tap the video camera icon, and the video call will start. Both you and the recipient will need to have a front-facing camera on your devices for video calls.
Call Quality: The call quality depends on the strength of your internet connection. WhatsApp is known for providing high-quality voice and video calls when the connection is good.
International Calls: WhatsApp Calling is an excellent option for making international calls, as it uses the internet and is often more cost-effective than traditional phone calls.
End-to-End Encryption: WhatsApp calls, like WhatsApp messages, are end-to-end encrypted, which means the content of your calls is secure and can only be seen by you and the person you're calling.
WhatsApp Calling has become a popular and convenient way to stay in touch with family and friends, both locally and internationally, without incurring high call charges.
Turkey, like some other countries, has had periods when access to social media and messaging apps was restricted or limited. This can be in response to political events, security concerns, or government policies. The situation can change, so it's recommended to check the most recent reports or news to confirm the current status of WhatsApp and other online services in Turkey.
As of my last update, WhatsApp was a widely used communication platform in Turkey, and it is still likely to be accessible for voice and video calls, along with text messaging. However, if you are currently in Turkey or planning to visit, it's advisable to stay informed about local regulations and any potential restrictions that may affect your ability to use such apps.
However, if Whatsapp calling is blocked in Turkey you can use a VPN for Whatsapp.