To create a new vpn tunnel in your MAC OS device you need to do the next:
1. Download Easy SSTP application HERE and install.
2. Run Easy SSTP from Applications.
3. Click on Easy SSTP icon from Menu bar (right upper corner) and choose "Configure"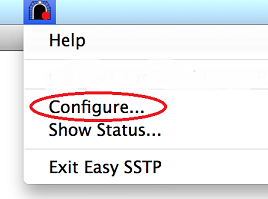 4. Click "New".
5. Fill the necessary fields:
Connection Type: Password
Connection Name: SSTP VPN (for example)
Server: Server address from your VPN account data
Username: Account name from your AeroShiled VPN account data
Password: Password from your VPN account data
Please note: Server address must be exactly as in your account data (without http://, www or any other symbols)
Save this.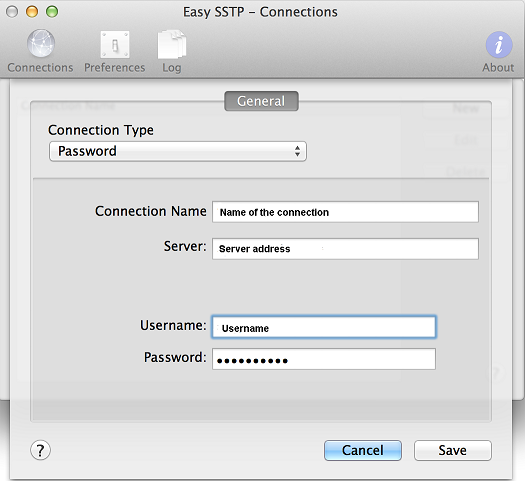 6. Click "Easy SSTP" icon from Menu bar in the right upper corner and select created SSTP connection (your connection name).