Click the "Launcher" icon on the Google Chromebook desktop.
Locate, then open the "Web Store"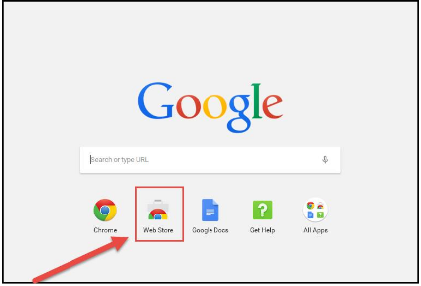 Using the search bar, search for Cisco AnyConnect.
Click the Add to Chromebutton to install the Cisco AnyConnect client on your Chromebook.

If prompted to confirm the new app, click Add.
Once the Cisco AnyConnect app is installed, an AnyConnect icon will appear on your application screen. Double-click the AnyConnect icon to configure the VPN client.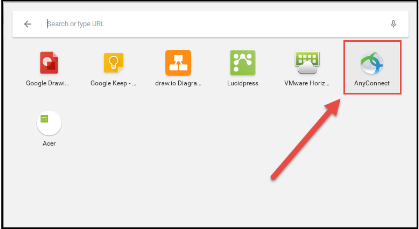 The VPN client will go through an initializing stage. Please wait while the client is initializing. This may take 2-3 minutes to complete.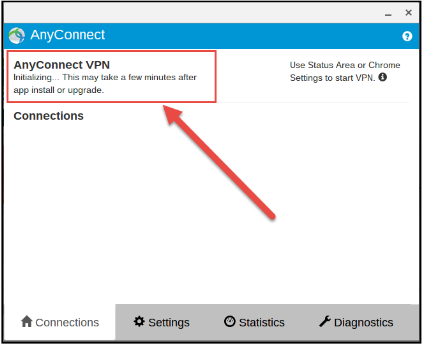 Once available, click the Add NewConnection button to configure the VPN client.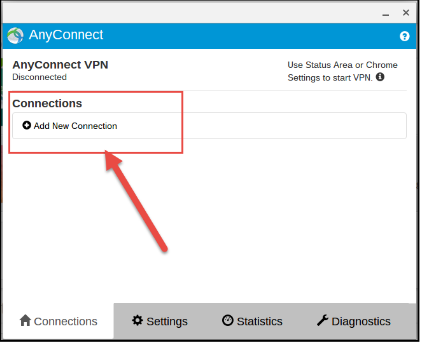 In the "Name"box, enter: VPN Connection
In the "Server Address"box, carefully enter server address from your data.
Click the Save Changes button to continue.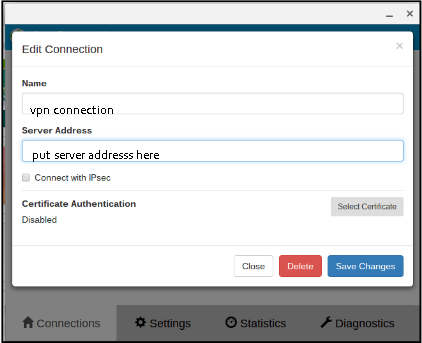 Right-click the "WiFI"icon located in the bottom right task bar.
Select "VPN Disconnected"from the menu.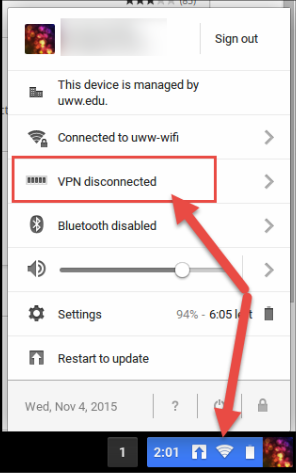 Select your "VPN Connection"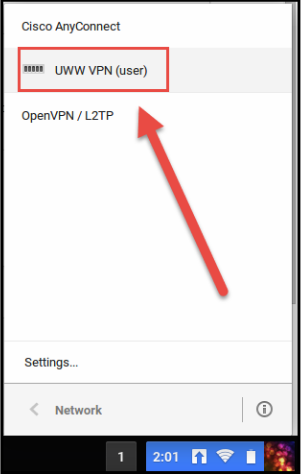 If prompted to accept a security certificate, please click Import and Continue.
Otherwise click Accept.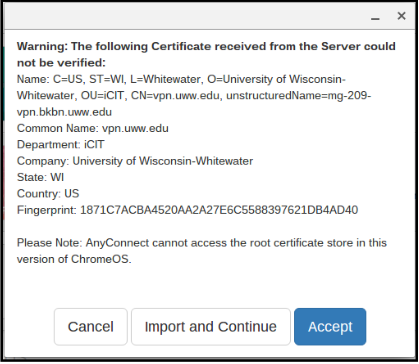 You should now be connected to VPN server. To verify, right-click the "WiFi"icon in the bottom right corner of the task bar to see your connection status.