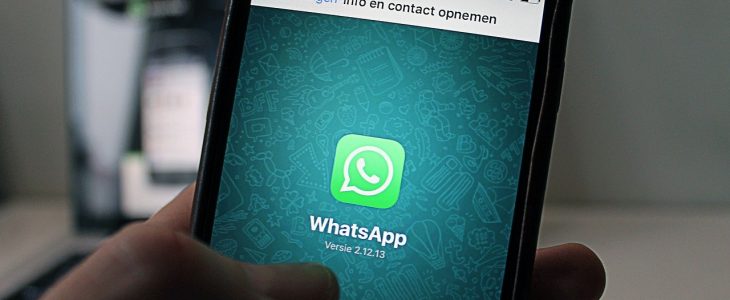 WhatsApp is undoubtedly one of the most popular messaging apps globally, but when it comes to WhatsApp calls in the United Arab Emirates (UAE), users have encountered issues due to government restrictions. In this article, we'll explore the latest news on WhatsApp call restrictions in the UAE, what to do when WhatsApp calls aren't working, and potential solutions to unblock WhatsApp calls.
3 Simple Steps to Unblock Whatsapp Call in UAE
Mask your Arab IP with a secure Aeroshield service – try it for free today
Setup a secure connection following the instructions provided by Aeroshield
Enjoy Whatsapp call in UAE without any problems.
WhatsApp Call Ban in UAE – The Latest Updates
As of the latest news, WhatsApp calls remain blocked in the UAE. The ban is a result of the UAE government's strict regulations on Voice over Internet Protocol (VoIP) services, including WhatsApp calls. Users in Dubai, Abu Dhabi, and other emirates have experienced difficulties in making WhatsApp calls.
Understanding the WhatsApp Call Ban in Dubai and Abu Dhabi
In both Dubai and Abu Dhabi, WhatsApp calls are prohibited due to concerns about security and the potential for unmonitored communication. The UAE government has raised issues related to national security and the need to maintain control over online conversations.
Why WhatsApp Call Status in the UAE Remains Unavailable
The WhatsApp call ban is still in effect in the UAE. Users have reported that when attempting to make calls, the service is unavailable, with calls not ringing on their devices. This can be frustrating for individuals who rely on WhatsApp for both personal and business communications.
How to Unblock Whatsapp calling in Saudi Arabia [November 2023 Update]
Solutions to Unblock WhatsApp Calls in Dubai and Abu Dhabi
Use a VPN (Virtual Private Network): A VPN can help you bypass government restrictions and access blocked services, including WhatsApp calls. Ensure you choose a reliable VPN service that works in the UAE.
VoIP Apps: Some alternative VoIP apps may work in the UAE. While they may not be as popular as WhatsApp, they can serve as a workaround for making calls.
Unblock Applications: Several third-party applications are designed to unblock WhatsApp calls. However, exercise caution when using such tools, as they may not always guarantee security.
Legal VoIP Services: Consider using legal VoIP services that are permitted in the UAE, such as Botim and C'Me. These services are authorized and operate within the country's regulations.
WhatsApp Call Ban – Awaiting Possible Changes
As of now, WhatsApp calls remain unavailable in the UAE, including Dubai and Abu Dhabi. Users are advised to stay updated with the latest developments and news regarding the status of WhatsApp calls in the region.
In conclusion, while WhatsApp call restrictions in the UAE may be frustrating, there are potential solutions to unblock and access WhatsApp calls, including the use of VPNs and legal VoIP services. It's important to stay informed about any changes in government policies and regulations regarding WhatsApp calls in the UAE.