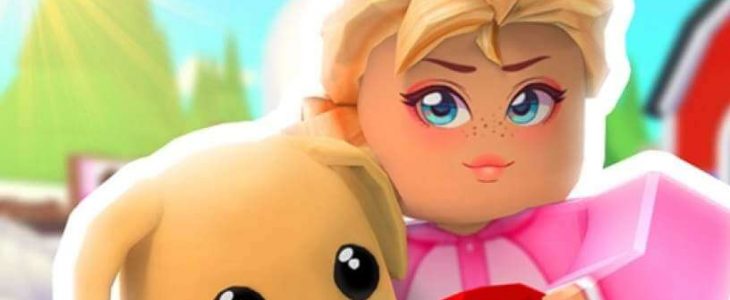 Korea has banned trading for all commercial games like Roblox Adopt me pet and others. Many people are looking for a simple and safe way to unblock Roblox trading in South Korea and some other countries.
The head of the Ministry of Culture, Sports and Tourism said that the main purpose of the games is for entertainment, academic, and other good purposes.
How to Unban Roblox in Korea
To unblock Roblox trading in South Korea you need only 3 simple steps. Please review below.
Get your secure Aeroshield VPN – TRY TODAY for FREE!
Setup invisible private VPN connection from your device (use setup guides or contact Aeroshield support)
Enjoy your favorite games without any limits.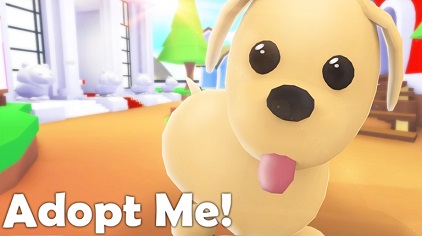 Roblox Adopt Me Game
Roblox has tons of fantastic games to play and Adopt Me Pets is one of the most popular.
Adopt Me Pets game was released in June 2019. To get pets you need to hatch an egg. Players can also buy pets using Robux or event currencies, like Candy.
Currently, new players can get a free Starter Egg (which will only be able to hatch into a Cat or a Dog) from Sir Woofington.
Roblox Adopt Me Pets
There are currently five main types of pets: common, uncommon, rare, ultra-rare, and legendary. The kind of pet players get is mostly dependent on chance; the more expensive an egg is, the greater the chance players have of hatching rarer pets. There are currently 74 total pets players can hatch from eggs.
The pets that cannot hatch from eggs are the following: Horse, Griffin, Penguin, Golden Penguin, Sloth, Zombie Buffalo, Shadow Dragon, Bat Dragon, Evil Unicorn, Bee, King Bee, Queen Bee, Frost Dragon, Elf Hedgehog, Elf Shrew, Reindeer, Santa Dog, Panda, Rat, Golden Rat, Monkey, Business Monkey, Toy Monkey, Ninja Monkey, Albino Monkey, Monkey King, Pet Rock, Scoob, Kitsune, Ginger Cat, Toucan, Starfish, Bat, Albino Bat, Pumpkin (Pet), Ghost Bunny, Skele-Rex, Cerberus, Robo Dog, Snowman, Lynx, Musk Ox, Yeti, Snow Owl, and Frost Fury.
Rarity

Pets ➙

Event

Scoob

Pumpkin (Pet)

Common
Buffalo
Cat
Dog
Otter
Chicken 3
Robin C
Bandicoot 4
Chick *
Tasmanian Tiger 5
Ground Sloth 5
Uncommon
Blue Dog *
Chocolate Labrador
Fennec Fox
Pink Cat *
Puma
Snow Cat
Meerkat 1
Wild Boar 1
Black Panther 2
Capybara 2
Silly Duck 3
Drake 3
Wolf C
Dingo 4
Pet Rock
Triceratops 5
Stegosaurus 5
Glyptodon 5
Bat H
Snowman
Rare
Beaver
Rabbit
Elephant 1
Hyena 1
Bunny
Snow Puma
Brown Bear 2
Australian Kelpie 4
Cow 3
Pig 3
Swan C
Polar Bear C
Reindeer C
Shrew C
Rat *
Emu 4
Monkey
Rhino 2
Woolly Mammoth 5
Dilophosaurus 5
Pterodactyl 5
Musk Ox
Lynx
Ultra-Rare
Flamingo 1
Horse R
Lion 1
Red Panda
Shiba Inu
Penguin R
Crocodile 2
Platypus 2
Sloth R
Zombie Buffalo H
Bee R
Turkey 3
Llama 3
Arctic Fox C
Hedgehog C
Dalmatian C R
Panda R
Koala 4
Frog 4
Ginger Cat
Toucan
Starfish
Business Monkey B
Toy Monkey B
Sabertooth 5
Deinonychus 5
Albino Bat H
Ghost Bunny H
Yeti
Legendary
Dragon
Giraffe 1
Griffin R
Unicorn
Golden Penguin R
Parrot 2
Shadow Dragon H R
Bat Dragon H
King Bee R
Queen Bee R
Owl 3
Crow 3
Frost Dragon C R
Arctic Reindeer C
Turtle 4
Kangaroo 4
Golden Unicorn G
Golden Griffin G
Golden Dragon G
Diamond Unicorn D
Diamond Griffin D
Diamond Dragon D
Albino Monkey B
Monkey King B
Ninja Monkey B
Kitsune R
Evil Unicorn H
Golden Rat *
Dodo 5
T-Rex 5
Skele-Rex H
Cerberus H R
Robo Dog R
Snow Owl
Frost Fury R
1 Safari Egg pets; can only be obtained from Safari Eggs
2 Jungle Egg pets; can only be obtained from Jungle Eggs
3 Farm Egg pets; can only be obtained from Farm Eggs
4 Aussie Egg pets; can only be obtained from Aussie Eggs
5 Fossil Egg pets; can only be obtained from Fossil Eggs
H Could only have been obtained during the Halloween Event (2019) or the Halloween Event (2020)
G Can only be obtained from the Golden Egg through Star Rewards
D Can only be obtained from the Diamond Egg through Star Rewards
C Could only have been obtained during the Christmas Event (2019)
B Can only be obtained from the Monkey Boxes.
When Roblox Trading was banned?
For players whose accounts are registered in Korean, trading was disabled in-game on Wednesday 16th Sep 2020. 
Other games blocked in South Korea
Some other games are blocked in South Korea as well.
Mortal Kombat (2011) Banned in Korea due to of excessive violence and cruelty.
Tom Clancy's Splinter Cell: Chaos Theory was blocked before 2006 as it depicts a war between North Korea and South Korea.
Homefront  is restricted because of its negative portrayal of a unified Korea under Northern rule.
Danganronpa V3 The September 2017 release was canceled because of a case in South Korea where a 17-year-old girl killed and dismembered an 8-year-old child. The game was banned to prevent controversies.