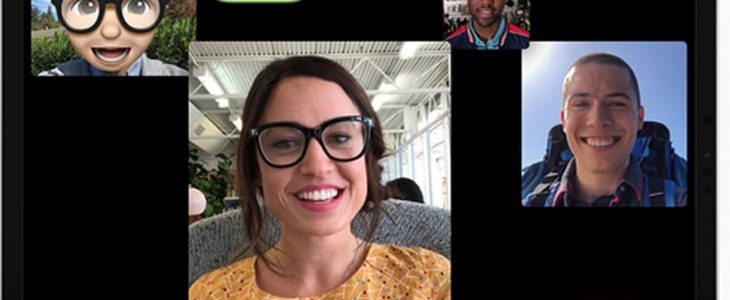 How to Enable Facetime in Saudi Arabia
Facetime is an amazing Apple app popular all over the world. Unfortunately, like many others voice calling applications Facetime is blocked in the United Arab Emirates. And if you would like to enable
Facetime in UAE
or Saudi Arabia, please read below and you will find a simple and secure solution for video and voice calls from the KSA and other countries.
4 Simple Steps to Unban Facetime
With Aeroshield you can unblock Facetime in Saudi Arabia without jailbreak.
1. Get your Aeroshiled account – you can try it today for free

2. Setup secure invisible connection – just follow the instructions
3. Connect to one of the reliable remote servers
4. Use Facetime audio and video calls in the Saudi Arabia without any limits.
Why There is no Facetime in Saudi Arabia?
Please note this solution works only for iPhones and iPad bought outside the Saudi Arabia. If you have an iphone ordered in Dubai or Abu Dhabi this solution might not work for you. In any case, you can try for FREE.
Is Facetime Available in the Saudi Arabia
Apple said that in the new iOS version Facetime will be available in the United Arab Emirates.
Kik Messenger is blocked in UAE – find out how to unblock Kik.
Many websites are blocked in UAE. You can use Aeroshield to unblock any of them.
Best VPN Facetime in Saudi Arabia
There are many VPN providers to choose from. We recommend select secure and reliable services. In any case, it is better to test the service before ordering.
Avoid using free VPNs – this is NOT SAFE.
Take care of your Internet privacy and security.

If you can't make a FaceTime call on your iPhone, iPad, or iPod touch
You need a cellular or Wi-Fi connection to use FaceTime on your iPhone, iPad, or iPod touch. Over Wi-Fi, FaceTime requires a broadband connection.
You might have issues using FaceTime for one of these reasons:
FaceTime and FaceTime audio calling might not be available for all countries, regions, or carriers.
FaceTime isn't available or might not appear on devices purchased in Saudi Arabia, Pakistan, and United Arab Emirates, including Dubai. However, with iOS 11.3 or later, FaceTime is available on iPhone, iPad, and iPod touch in Saudi Arabia. And with iOS 12.4 or later, FaceTime is available on iPhone, iPad, and iPod touch in Pakistan. Update your device to get FaceTime in Saudi Arabia and Pakistan.
Call forwarding isn't available with FaceTime.
You try to switch from a FaceTime call to a phone call or a FaceTime audio call. To do this, end the current call and then make a new call.