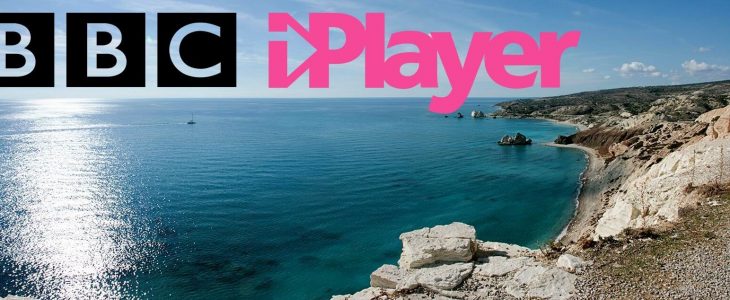 Missing your favorite BBC videos and TV programs? Need a fast and reliable solution to get BBC iPlayer in Cyprus? You are in the right place. Stay here and find out how to watch BBC iPlayer in Cyprus in a few minutes with VPN or Smart DNS service.

Cyprus is a beautiful paradise island. Over 70000 British expats are living in Cyprus at least a part of the year. Mild climate and 340 sunny days a year is a real dream! And you if you can watch BBC iPlayer in Cyprus – that would be absolutely amazing!
BBC iplayer in Cyprus
The BBC channel is not very easy to watch in Cyprus. It is only available via SKY with a large dish about 3 meters in diameter. However, the satellite signal is not very reliable even with the largest dish.
So the best way to watch the BBC is BBC iPlayer. Unfortunately, it is available only for people in the UK and if you would like to get BBC iPlayer in Cyprus you need to use a VPN (a virtual private network) or much cheaper but still great service – Smart DNS.
How to watch BBC iPlayer in Cyprus
With Smart DNS or Aeroshield VPN you can get BBC iPlayer on different devices like Samsung Smart TV, Apple TV, Sky G, LG Smart TV, Sony Bravia TV, Fire TV Stick, and many other devices. With Aeroshield you can easily watch BBC iPlayer outside the UK.

VPN is a great option for Internet privacy, However, if you are looking for some way to unblock BBC iPlayer abroad – Smart DNS is a better choice.
It will let you change your DNS and connect to the UK video streaming service directly, using all capabilities of the connection. Smart DNS work perfect on Smart TVs, game consoles, tablets, and smartphones.
To watch BBC iPlayer in Cyprus you need to do the next:
Change DNS for your device (follow simple setup guides)
Get BBC iPlayer in Cyprus
Enjoy your favorites TV shows, services and movies from the BBC while you are abroad
Movies to Watch on BBC iPlayer in Cyprus
New & Trending
Drama. The Capture. New episodes every week. 
Documentary. Dubai Hustle: Series 2. 1/4 Seal of Approval.
Drama. Red Rose. 
Current Affairs. Panorama. 
Lifestyle. All That Glitters: Britain's Next Jewellery Star. 
Comedy. Ladhood: Series 3. 
Documentary. The Boys from Brazil: Rise of the Bolsonaros. 
Drama. EastEnders.