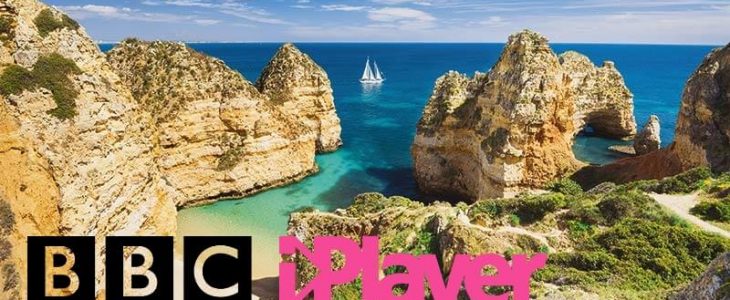 Missing your favorite BBC videos and TV programs? Need a fast and reliable solution to get BBC iPlayer in Portugal? You are in the right place. Stay here and find out how to watch BBC iPlayer in Portugal in a few minutes with VPN or Smart DNS service.

After Brexit around 49,000 British expats living in Portugal. This country is almost a paradise for expats. Warm climat, golf courses and not expensive costs of living attract people to the country.
BBC iplayer in Portugal
The BBC channel is not very easy to watch in Portugal, in Lisbon, Porto, Faro and other places. It is only available via SKY with a large dish about 3 meters in diameter. However, the satellite signal is not very reliable even with the largest dish.
So the best way to watch the BBC is BBC iPlayer. Unfortunately, it is available only for people in the UK and if you would like to get BBC iPlayer in Portugal you need to use a VPN (a virtual private network) or much cheaper but still great service – Smart DNS.
How to Get BBC iPlayer in Portugal
With Smart DNS or Aeroshield VPN you can get BBC iPlayer on different devices like Samsung Smart TV, Apple TV, Sky G, LG Smart TV, Sony Bravia TV, Fire TV Stick, and many other devices. With Aeroshield you can easily watch BBC iPlayer outside the UK.
VPN is a great option for Internet privacy, However, if you are looking for some way to unblock BBC iPlayer abroad – Smart DNS is a better choice.
It will let you change your DNS and connect to the UK video streaming service directly, using all capabilities of the connection. Smart DNS work perfect on Smart TVs, game consoles, tablets, and smartphones.
To watch BBC iPlayer in Portugal you need to do the next:
Change DNS for your device (follow simple setup guides)
Get BBC iPlayer in Portugal
Enjoy your favorites TV shows, services and movies from the BBC while you are abroad

How to Watch British TV in Portugal
Aeroshield Smart DNS will help you to watch UK TV in Portugal without any limits, just changing DNS on your device.
With Aeroshield Smart DNS you can:
Watch BBC in Portugal
Enjoy BBC iPlayer in Portugal
Watch ITV in Portugal
And also watch any tv program from the following channels:


1. BBC One
2. BBC Two
3. CBBC
4. BBC Four
5. BBC News
6. Cbeebies
7. BBC Three
8. BBC Scotland
9. S4C
10. BBC Parliament
11. BBC Alba
12. Radio 1
Movies to Watch on BBC iPlayer in Portugal
Series and TV Episodes on BBC iPlayer in Portugal
RuPaul's Drag Race UK
Luther
The Capture
Peaky Blinders
The Left Behind
This Country
Killing Eve
The Mighty Boosh
Clique
Frozen Planet
Beecham House
Black Mirror: Bandersnatch (TV movie)
Britannia
Call the Midwife
Carnival Row
Catherine the Great (mini-series)
Chernobyl (mini-series)
A Christmas Carol (mini-series)
The Crown
Vienna Blood
The Durrells
Traitors
Endeavour
Father Brown
Game of Thrones
Gentleman Jack
Vikings
The War of the Worlds
Grantchester
Harlots
The Trial of Christine Keeler
Jamestown
The Last Kingdom
World on Fire
Victoria
Summer of Rockets
Year of the Rabbit
Les Mis?rables
The Luminaries
Martin's Close (TV movie)
Outlander – Season 4
The Pale Horse (mini-series)
Peaky Blinders – Season 5
Plebs
Sanditon
The Spanish Princess
Poldark
"A lot of people, not just Brits, are coming across for the NHR and golden visa scheme. One of the requirements for non-EU investors gaining residency is a minimum property investment of €500,000, People are, therefore, buying property and it is a very healthy market.

Property prices are visibility going up by high single digits or low double digits every year. If that goes on for the next few years, you have got interest rates low, banks looking to lend, you have got properties being built, repossessed properties being redeveloped, it means prices will go up. No matter who they are, the property price will eat into people's budgets in the next few years."
Annoyed that I cant watch stuff on BBC iplayer in portugal

— (@milvv) August 25, 2016