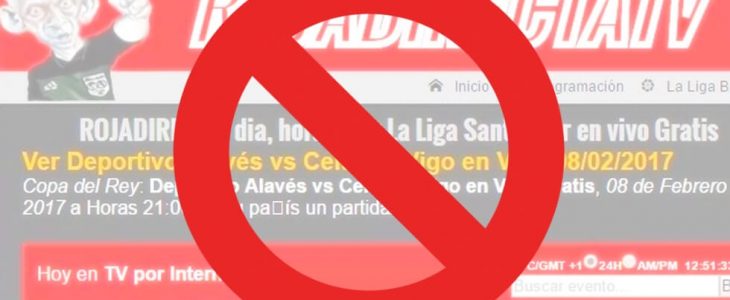 Several days ago one of the most popular live sports streaming service Rojadirecta was blocked in Denmark.
To unblock sports streaming service you can use safe and secure Aeroshield service.
Want to Try AeroShield for free now?

3 days Free trial. Cancel anytime!
Aeroshield helps you to Unblock All Sites
Stay Safe and Anonymous
Privacy and safety in Public Wi-Fi
Protect all your data
100% safety and security
The service was judged as illegal and now should be blocked by Danish internet providers, according to LaLiga and Danish rights alliance RettighedsAlliancen.
Rojadirecta allowed users to stream live football matches, including some games to which the Spanish football league La Liga has the rights.
According to Maria Fredenslund, CEO of RettighedsAlliancen:
"Rojadirecta appeared in court and presented a defence but was convicted and blocked nonetheless – just like other illegal services."
The director of LaLiga's audiovisual department, Melcior Soler , added
"We are very satisfied with how the process ended. Blocking one of the best-known pirated content sites is a very important achievement. With this victory we feel more protected, as do our broadcasters, and also our audiovisual value".