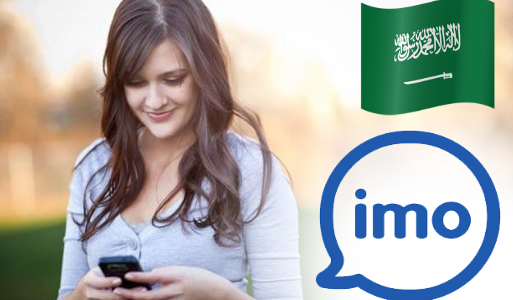 Voice and video calling service are extremely popular today. We have a big variety of calling services. IMO is one of the, This is a wonderful video and voice calling and messenger service. Now IMO is available for iOS, Android and Windows desktop. However, IMO is blocked in many countries like UAE, Oman, Qatar, Saudi Arabia. We are here to help you to unblock IMO in Saudi Arabia.
IMO is very popular in Saudi Arabia according to Google Trends:

Below you can see some IMO features:
 Unlimited messages
FREE high-quality video and voice calls over your 2G, 3G, 4G or Wi-Fi connection
Group chat with friends and family
Photos and videos sharing service
Hundreds of free fun stickers to express yourself!
Secure Encryption for your chats and calls
IMO helps to avoid SMS and phone call charges
How to Unblock IMO in Saudi Arabia
The best solution to bypass Internet filters in Saudi Arabia is using a VPN. This is a safe and secure solution that lets to bypass geo-restrictions and stay safe and secure.
What is a VPN?
VPN is a Virtual Private Network – a special encrypted secure tunnel between your device and vpn server. VPN hides your IP address and real geolocation and lets to bypass all Internet limits staying safe and secure.
How VPN works to unblock IMO?
VPN hides your real IP address and you get another IP. IMO is usually blocked by geo-restrictions: IMO voice and video calls are blocked for everybody with UAE or Saudi Arabia IP Addresses. When you change your IP address to US for example (and you remember that IMO is not blocked in America) you can enjoy free IMO calls without any limits. This is safe and secure.
VPN for IMO
You can use VPN for IMO in Gulf countries.
VPN guarantees you
No Internet limits: access to blocked websites
100% Safety and security in the Internet
Privacy protection.
Where can I get a vpn?
You can use free or paid vpn solutions. But please remember that vpn is your privacy and safety. Do not risk and use only reliable and secure tools.

How to use a VPN?
You can use a VPN on any device that supports this privacy technology.
Windows, MAC, Android and iOS devices work perfectly with VPN.
Most people use IMO for free voice and video calls on Android and iOS gadgets, such as iPhone, iPad, Smartphone or tablet.
To use VPN for IMO you need first to get the data for vpn connection.
After you buy VPN Account you receive your login and password and further instructions for connection to vpn server.
Below you can see general setup guides for the most popular devices. You can use your data to make a new vpn tunnel.
How to use VPN for IMO on Android
Click Settings icon
2. Select Wireless & Networks and tap on VPN
3. Tap Add VPN Network


4, Input connection name (Sahrzad VPN), select the type of your VPN connection – PPTP VPN, input VPN server address from your account data.Please be carefully – don't use any additional symbols like spaces, http://, www, / …etc in the server address.
5.Input your Username and password that you received from VPN account service in e-mail.
6.Save it and tap Connect


For connection to vpn server:
Select Home > Menu > Settings
Tap Wireless & networks
Tap VPN settings
The VPN connections you have added are present in the list
Tap the VPN you wish to connect to (Sahrzad VPN)
A dialog box will open asking for your credentials, enter them and click connect
When you are connected to VPN, you will see an ongoing notification in the Status bar on your Android device. If you are disconnected, you will receive a notification and an option to go back to the VPN settings section.
Once you have created vpn connection you can switch it on and off on the main settings screen.
How to Use IMO VPN on iOS?
Go to Settings > General > VPN

2. Click Add VPN Configuration
3. Choose PPTP VPN and enter you VPN account data. You will receive your VPN server, username and password in the e-mail
Server address must be exactly as in your account data (without http://, www or any other symbols)


4. Save your VPN configuration. Once you have created VPN connection you can switch it ON and OFF on the main settings screen
Once you have created vpn connection you can switch it on and off on the main settings screen.
Which VPN to use?
People often ask: what vpn should I use?
The answer depends on your needs. For IMO in UAE and IMO in Saudi Arabia it is better to use special VPN for Middle East, like Aeroshield. It is more safe and reliable than usual solutions due to strict countries' policies.
Conclusion: How to enable IMO in Saudi Arabia
If you want to by with IMO – use VPN for Imo and save your money with secure vpn.
VPN can not only unblock IMO if it is blocked but also access any restricted site, stay anonymous and private on-line.