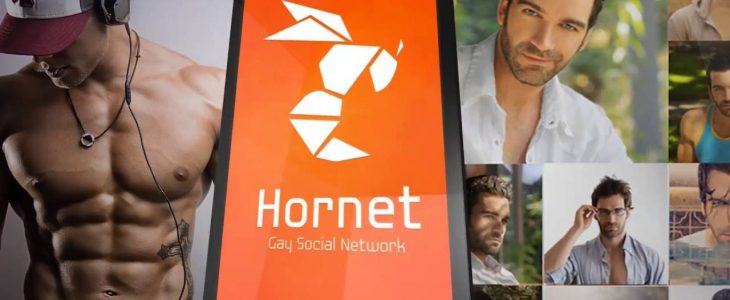 Hornet is one of the most popular social networks and online dating applications for gay, bi, trans, and queer people. However, now it is blocked in Indonesia Bali due to some religious and other reasons. So, we at Aeroshield, believe that all people have the freedom to express themselves and we are happy to share a simple and secure solution on how to unblock Hornet if it is blocked for you.
Obviously, the most reliable and secure solution to avoid geo-restrictions and unblock Hornet is by using an invisible and safe Aeroshield service. Such as Aeroshield hides your IP address making you completely anonymous and 100% safe and protected from any supervision or monitoring. Thus nobody can review your Internet activity. You can visit any website or service and stay anonymous and private. We care about your privacy!
Want to try Aeroshield for free?

What is Hornet
Hornet application was founded in 2011, Now it is one of the world's premier gay social network. There are over 25 million Hornet users globally, the Hornet mission is to empower gay men to come out and join in the fun and fabulous of the gay community.
Powered by leading-edge technology, Hornet has become the number one gay app in markets such as France, Russia, Brazil, Turkey, and Taiwan, and today it is rapidly expanding in the United States.
3 steps to Unblock Hornet
Setup protected the anonymous connection from your device (Android, iPhone, etc.)
Connect to Hornet or Grindr from anywhere and stay 100% safe and secure.
If you were blocked on Hornet for any reason, Aeroshield will help you to unblock. Safe and secure.
Why Use VPN in Indonesia
Using VPN in Indonesia is an absolute must-have. Especially if you are going to use Hornet, Grindr on Bali Indonesia or similar apps. Indonesia has a very strict policy regarding such relationships.
Legal Code Summary
Sexual acts between consenting adult males are criminalized in Indonesia. A person convicted of committing these acts may be subject one or more of the following:
Severe Penalties
Death penalty

Death penalty a possibility in for Muslims in Aceh Province
Imprisonment
The criminal code indicates prison as a possible penalty, but a minimum or maximum term is not specified
Fines
The criminal code indicates fines as a possible penalty, but amounts are not specified
Possible in Palembang, South Sumatra
Do not risk! Stay protected with VPN!