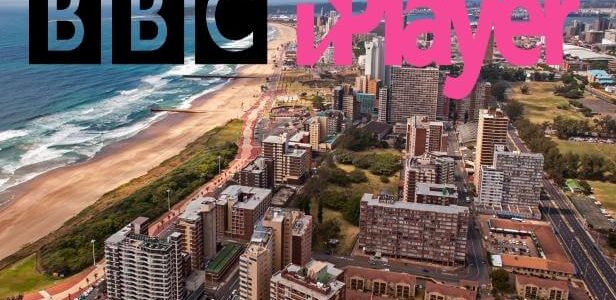 Today there are many video streaming services and BBC iPlayer is one of the best service for video streaming, television, and radio from the famous BBC Company. With this service you can watch different TV programs and channels. However, this wonderful service is available only from UK and if you are going to business trip or vacation outside UK you cannot watch BBC iPlayer without some tricks. Here we are going to discuss how you can watch BBC iPlayer in South Africa. This is safe and secure and works in 100% cases.
If you do not like to read long stories, here is a short answer to the question: How to Unblock BBC iPlayer in South Africa and others places outside US?
Use Smart DNS solution.
Try Aeroshield Smart DNS for BBC iPlayer today for free!


Why People Watch BBC iPlayer?
BBC iPlayer is extremely popular not only in the UK but abroad as well. With BBC iPlayer you can watch different programs and great channels like comedy, travel, News, nature, sport and culture, Drama and food and much more.
With BBC iPlayer you can watch the programs ever without an Internet connection or overseas. All you need is just download your favorite videos on BBC iPlayer before you go outside from your home. So you can review your favorite programs anywhere in the world.
Now BBC iPlayer service is available on a huge range of different devices, such as mobile phones and tablets, computers, and smart TV. BBC iPlayer is a worldwide leader today among video providers. So how to watch BBC iPlayer in South Africa and other countries outside of the UK?
Use Smart DNS to solve this problem!


Why you cannot watch BBC iPlayer Abroad (Outside of the UK)?
BBC iPlayer is loved by millions of UK and international users. Unfortunately, due to rights reasons, BBC iPlayer cannot be streamed outside the UK, even for UK citizens who go abroad on holidays. BBC iPlayer video service is only available in the UK.
If you are outside of the United Kingdom and would like to watch BBC iPlayer programs, you will be blocked and get the message:
"BBC iPlayer only works in the UK. Sorry, it's due to rights issue."
This is the main problem why BBC iPlayer is not streamed outside of the UK. So is it possible to watch BBC iPlayer in South Africa?
Actually, BBC iPlayer uses a special technology that is called geo-blocking (geo-restrictions) to block all Internet users who are not in the UK. Geo-restrictions block access to some websites or Internet service. And when you cannot access BBC iPlayer outside UK – this is geo restriction. Geo-blocking is a technical method used by companies or websites to limit people in a specific geographic location from accessing some website or service. Websites usually check your IP address and block it according to geo limits. Your IP address shows your geo location and if it is not in the UK you cannot watch BBC iPlayer. BBC iPlayer can detect and check your device's IP address to find out your location, if your IP address shows that you are not in the UK, you will soon be blocked. How to watch BBC iPlayer outside of the UK or how to watch BBC iPlayer abroad?
If you can hide your IP address you can easily bypass geo restrictions and watch BBC iPlayer outside the UK.
Aeroshield service will help you to unblock BBC iPlayer  in South Africa and enjoy your favorite videos even when you are far from the UK.
Prior to September 2016, a television license was not required to stream either BBC television or radio programs from iPlayer which had already been broadcast, though a licence was still required in order to watch live content. Since 1 September 2016, a television license is required to view any iPlayer content, both live and on-demand. Despite the requirement, the enforcement of this measure only uses a trust system, under which users must acknowledge a pop-up window warning of the new requirements.
In September 2016, the BBC also announced that users would eventually be required to sign in with a BBC ID account to use the service.
There are still BBC services you can use outside the UK, among them:
BBC iPlayer Radio
BBC podcasts
BBC News
BBC Sport
BBC Three YouTube channel