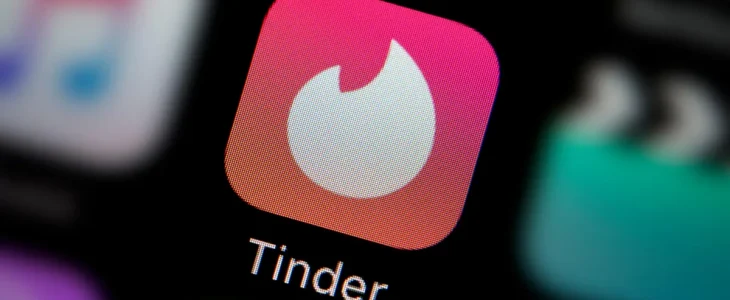 Tinder is one of the most popular mobile dating apps. It helps people to connect with others in their geographic area. It was launched in 2012 and has since gained widespread popularity worldwide. Unfortunately, Tinder is not working in the United Arab Emirates because of the country's restrictions. Here you can find a simple way to unblock Tinder in UAE.
To unblock Tinder in UAE Dubai please follow these 3 steps:
Get your FREE Trial  Aeroshield account
Setup your secure account (get the instructions with your trial account)
Use Tinder in UAE without any problems.
How to Use Tinder
Create a profile by providing your name, age, photos, and a short bio. You can also link your Tinder profile to Facebook or Instagram accounts for additional information and photos.
Use a swiping mechanism to match users. When you open the app, it presents you with profiles of other users in your area. You can then swipe right if you're interested in someone or swipe left if you're not. If both users swipe right on each other's profiles, it's a match, and they can start chatting.
Once two users match, they can start a conversation through Tinder's messaging feature. However, messaging is only possible between users who have mutually liked each other's profiles.
Paid Features: Tinder offers a premium subscription service called Tinder Plus or Tinder Gold, which provides additional features like unlimited likes, the ability to rewind your last swipe, and access to "Super Likes" to let someone know you're really interested. These features are not essential for using the app but can enhance the experience.
Why Tinder is Blocked in UAE
Tinder and other dating apps like Facetime, Skype, and others faced restrictions in the United Arab Emirates (UAE) due to government regulations and cultural norms. The UAE has a conservative approach towards dating and relationships, and there are laws and regulations in place that limit certain online content and services, including dating apps. Here are some possible reasons why Tinder and similar apps may be blocked or restricted in the UAE:
Cultural and Religious Norms
The UAE follows Islamic laws and traditions, and there are strict codes of conduct when it comes to dating and relationships. Dating apps, which encourage casual dating and relationships, may not align with these cultural norms.
Content Control
The UAE government has stringent controls over online content, including dating apps, to ensure that they comply with local values and morals. Apps that are deemed inappropriate or do not meet these standards may face restrictions.
Privacy and Security Concerns
The UAE government may have concerns about the privacy and security of its citizens using dating apps, especially when it comes to issues like online harassment or scams.
Regulatory Approval
Some dating apps may need to obtain regulatory approval to operate in the UAE. Failure to do so could lead to restrictions or bans.