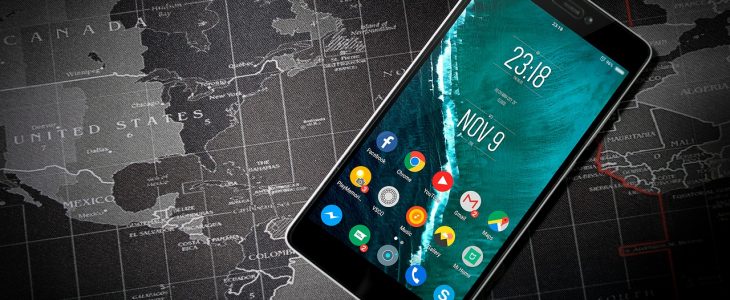 How to Setup Smart DNS for Android 10
1. Navigate to Settings -> Wi-Fi
2. Press and hold on the Wi-Fi network you want to change
3. Choose Modify network
4. Scroll down and click on Advanced options
5. Scroll down and click on DHCP
6. Click on Static
7. Scroll down and change the DNS server IP for DNS 1 to the Smart DNS IP
8. Save the settings, switch off/on WiFi ans restart video app that you need.
How to Setup Smart DNS for Android 9
Select Settings
Tap "Network and Internet"
Tap WiFi.
Press on your current WiFi network name.
Click on "Advanced".
Write down the following details of your current network, or just take a screenshot:

IP address
Gateway
Subnet mask
DNS

Once you've saved your current network details, you can change your Android DNS settings. For this, tap the edit icon in the top bar.
Tap Advanced options on the screen that pops up.
Navigate to IP settings and select the Static option.
Type in the following information:

IP address: Enter the IP address of your current network (which you've saved before).
Gateway: Provide your current network gateway (it was also included in the network details you've previously recorded).
Network Prefix Length: Just type in your network's subnet mask you've saved before and it will be converted automatically.  Usually the value is 24
DNS 1:  Type here your SmartDNS IP (from your account data)
DNS 2: Leave the field blank

Tap Save

Reboot your Android device.
How to Setup DNS on Android 8
Select Settings.
Select Network & Internet.
Tap "WiFi".
Tap and hold the WiFi network you want to connect to until a box appears.
Tap Modify Network and select Advanced Options.
For "IP Settings" choose "Static" and input your Smart DNS IP carefully as a DNS and tap Save.
Don't forget to restart your device (off/on)
Now you can watch your favorite tv abroad
Changing DNS on Android 5
Select Settings > Wi-Fi settings.
Tap and hold the network you want to connect to until a box appears.T
Click Modify Network.
Now select the checkbox next to Show Advanced Options.
Input your Smart DNS IP as a DNS server carefully and tap Save.
Don't forget to restart your device (off/on)
Now you can watch your favorite tv abroad
Changing DNS on Android 4
Select Settings > Wi-Fi
Press and hold your network and a window will open up.
Select  Modify Network.
Check Show advanced options checkbox at the bottom of the screen.
Set  IP settings to  Static.
Simply keep your IP address, Gateway and Network prefix length the same.
Input your Smart DNS IP carefully and click Save.
Don't forget to restart your device (off/on)
Now you can watch your favorite tv abroad