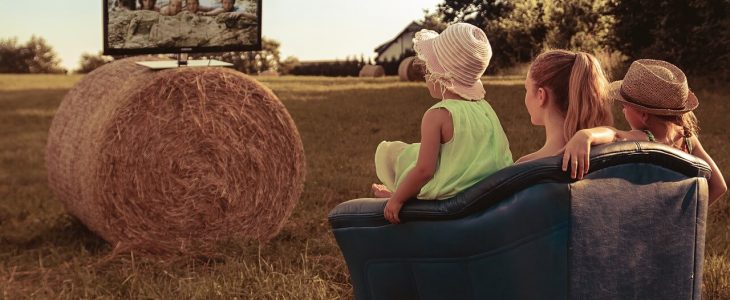 Most of us have our favorite TV shows or programs and we all know how it is pity to miss them. But when your kinds are missing their favorite CBBC show this could be a real drama! So, how to watch CBBC from USA or any other country abroad? Let's consider the most popular ways to resolve this problem and watch CBBC and other UK channels outside UK.
How to Watch CBBC in US or other country outside UK
We are sure that your child won't be happy to see this message: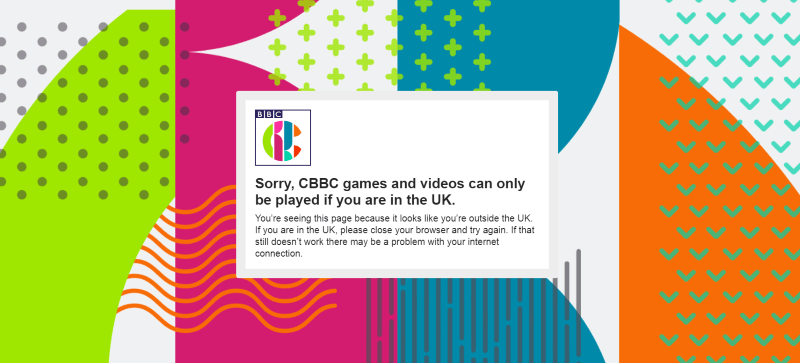 There are several ways to get access to UK TV channels while you are abroad.
The most popular of them are VPN and Smart DNS. UK VPN is usually much more expensive than smart DNS and also it can slow down your Internet connection speed. Smart DNS is an affordable and really smart way to watch CBBC and other UK TV shows from US, Europe, or any other country.
3 Steps to watch CBBC outside UK
Get your Smart DNS account – try now for free!
Setup Smart DNS on your device (see setup guides) – it will take a few minutes
Enjoy your favorite UK TV Shows wherever you are!

What is CBBC?
CBBC is Children's BBC – British free-to-air children tv channel
CBBC offers amazing content for children and teenagers from 6 upto 17 year old. There is also similar UK TV channel Cbeebies – but it is for small children under 8 year ord.
There is also CBBC website which provides a wide range of such as games, videos, puzzles, printable pages, pre-moderated message boards and frequently updated news feeds. It contains pages for the majority of its current programming with various content on each.
What is Smart DNS service
Aeroshield Smart DNS helps to change the IP address of your device to UK one so you can easily access any kind of UK TV content like you are in the United Kingdom.
It is simple and safe to use.
You are try Aeroshield smart DNS today for free.